It is easy to assume that all men are the same and expect similar things when it comes to making love. However, when men reach the other side of 50, their wants and needs change. Senior Dating is not same as teenage dating. Men in the 50s have gone through a series of ups and downs in their life. They know what exactly works for them because they had more experiences with relationships. The things that excite a 50-year old are very different from the guys in their 30s or 40s.
So, if you still think that all men are the same, think again! Every individual will be different and have specific likes and dislikes when it comes to sex. Learn what experts have to say about the things which excite 50+ men under the sheets.
What men in their 50s are attracted to?
Confident women: Mature men like women who are comfortable in their own skin. Nothing is more attractive than a confident woman. Most matured men don't care about not so perky breasts, stretch marks, or if your skin has started to wrinkle a bit. Men appreciate the women who understand her own sexuality and don't shy away from expressing it.
Spontaneity: After having sex for over 30 years, regular sex can be a bit boring for men over 50. So, bringing in a bit of spontaneity in a sexual relationship could spice up the things. Our expert's advice change in place, positions, and time of the day, etc. can be excellent turn-ons. You can try all of these or any of these to bring excitement under the sheets.
Who doesn't fake it: Mature men dig for women who don't fake. It is true that men in their 50s are not as energetic as they were in their younger days. Men know that and they prefer a woman who is loud and clear about their opinion. Nothing hurts a man's ego more than discovering that his woman was faking her pleasure. Try to verbalize your erotic emotions which can be like a pat on the back. Positive reinforcements like these are also turn on for men.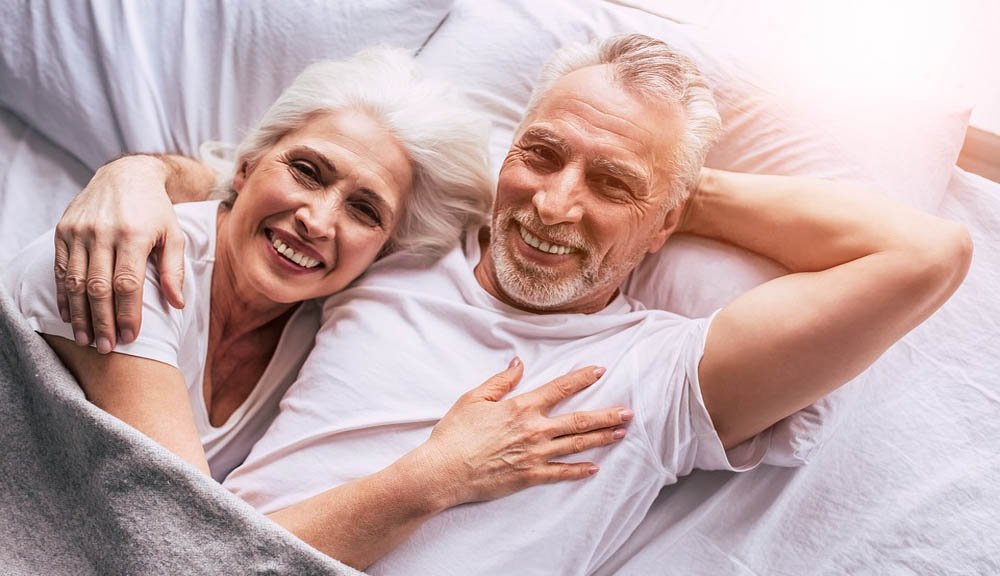 What men in their 50s are attracted to?
Enjoys foreplay: Men in their 50s enjoy the foreplay as much as younger men, probably even more. According to sex health expert Dr. Van Kirk, "Masturbation and intimate touching are still important to the over 50 clubs." That could be the reason older men are leaning towards intimate foreplay such as whole-body massages, oral sex, and playing with sex toys.
Sexy brain: Matured men prefer women who can speak intelligently outside the bedroom. There is nothing more attractive than a woman with a sexy brain. Women who have clarity of thoughts and don't shy away from articulating them are desired fondly by men over 50. As men mature, they look for much more than just a sexy body.
Conclusion: 
Overall, the catch of this article is that you stay true to yourself and your partner. Allow yourself to be vulnerable, real, and open for new experiences. It is true that these men have become a bit older, but they are a bit wiser too. They know what works for them and whatnot. A better way of knowing them is by listening to them and find a way that works for both of you.