Lots of misconceptions are associated with dating over 50. Both men and women get extremely confused and not really prepared for the dilemma at this stage of life. Many believe the stereotypical assumptions about matured men and women. Matured men are considered to be looking for only younger women and matured women are tied to even more typical stereotypes. Don't let these thoughts keep you away from finding love and lead a joyful life.
Dating over 50 can be a fun and rewarding experience provided you go into the dating pool with some tricks in hand. Here are a few shocking truths which people don't know about dating over 50 and some tips by our experts to manage them.
Truth #1: Matured men and women are not looking for just younger matches.
Plenty of men and women are there who want to date someone of their own age and even someone older. What matured people really look for is a spark, attraction, companionship, sense of humour and great sexual chemistry. According to Davida Rappaport, "Some older men may be motivated by the eye appeal or still desire to have children with someone younger. While some women are looking for age-appropriate men, some may even like younger guys." Whatever the heart desires, it is a complete myth that the matchmaking is all about finding someone younger.
Truth #2: People over 50 also need love.
The joy of being loved or love someone doesn't fade away with the age. It's a major misconception among people that people over 50 look for just companionship. Relationship expert Lisa Copeland says that both men and women battle with the feeling of self-doubt. She even adds that men long for love even more than women. That's one of the reasons men address their dates with names like "honey" or "babe". So, if you are dating matured men don't take a back as they are just trying to find out how it would feel to be intimate with you.
Truth #3: Single people can come with more baggage than divorced and single parents.
Every individual has their own share of baggage, be it emotional or people dependent on them. People can have kids even without being married, or they may have elderly parents with special needs. Rejecting someone for being divorced and a single parent is not just harsh but also judgemental. People can't abandon their responsibilities for a prospective date, and we must appreciate such individuals.
Truth #4: People over 50 don't beat around the bush.
Most mature men and women believe that they are way past the age for typical dating rules. They don't like to wait for days or weeks before they get back in touch with you. When dating someone over 50 don't wait but tell them right away how you feel about them. There is no dearth for single people in the city and don't be surprised if they move ahead of you and start dating other people. Midlife men and women don't have the time or energy to engage in the game of cat and mouse. They have seen the world enough that they find it difficult to see any value in chasing a prospect.
Truth #5: Women over 50 do not look for men with wealth and husbands.
Women don't always go for men with wealth to find financial support. Mostly women over 50 look for men who are financially stable and who can carry their own weight. It's more about finding men with accomplishments rather than looking for someone to support their extravagant lifestyle. Older women have often described that they feel more empowered in the dating world than their 20s and 30s self. For them, dating is not restricted to finding the next husband. They could be looking for a friend, a partner, a lover or just someone for pure fun.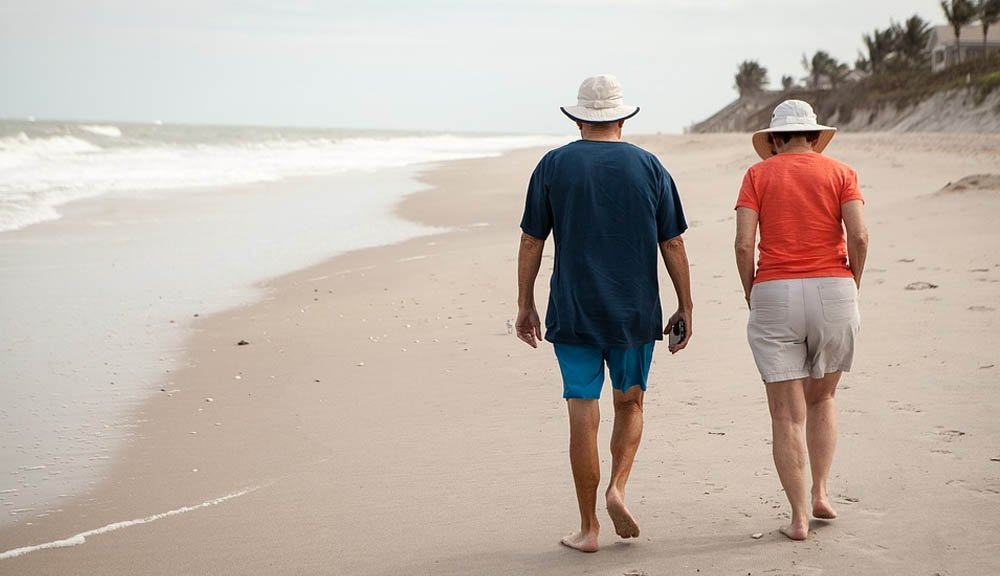 Truth #6: Men and women are extremely selective in their 50s.
It may come as a surprise, but men and women are extremely picky as they grow older. According to online dating giant Match.com, most men and women over 50 are not very open to looking beyond the set criteria in their minds. This actually comes as a downfall as it becomes extremely harder to find someone who ticks all the boxes. Dr. David Rappaport encourages people to be open to all the choices that may come their way. You never know you might be pushing away a potential soulmate for the lack of acceptance.
Truth #7:   Sexuality has nothing to do with age.
Sexuality is an important aspect of dating and it's not an exception for dating in your 50s. Older people may suffer from sexual dysfunctions. Women being pre-menopausal or menopausal during their 50s and men struggling to maintain their virile self. It's quite tricky phase of their lives where they are confused and full of anxiety. Thanks to advancements in medical sciences and a multitude of medications available to solve this issue, the new breed of matured men and women are in a better mind-space.
Truth #8: People in 50s can look for casual relationships
It's hard to imagine 50 something men or women looking for hookups online. However, weird it may sound, it is true. Divorced or widowed people often require a lot of time to heal and come to terms with the loss of the person and relationship. They may go for a series of different kinds of relationships and emotional experiences during this face. Leaving all these reasons behind there is nothing wrong with looking for pure sexual pleasures at any age. And a woman should know what a man in his 50s want in bed.
Truth #9: People over 50 are not very good at dealing with rejections.
It's quite an irony where matured people are extremely picky about choosing someone to date but equally averse to rejections. They often get awfully offended and heartbroken while facing rejection. Prepare yourself to be rejected more often and also be open to reject someone if you don't find them compatible. Rejections are good as it helps you to not accept anything that comes your way and pick someone you truly deserve. Never get disheartened by rejections as it put undue pressure on finding someone quickly. The pressure never produces great relationships. It's not good to be rush something such as finding love.
Truth #10: You can find long-lasting love via online dating.
There are several online dating options available for matured men and women over 50. Online dating sites like Match.com, EliteSingles.com, LoveAgain.com, OurTime.com, etc, have helped many people in finding love in their silver years. Whether you are single parent, divorced, widowed, or simply want to meet like-minded people online, these websites offer great options. These websites provide a safe online dating space for older demographics.
Final Thoughts…
However shocking these truths may sound to you, our experts suggest in no way they must discourage you from entering the dating scene. With the wisdom provided to you by our relationship experts, you will ace in this online dating journey.